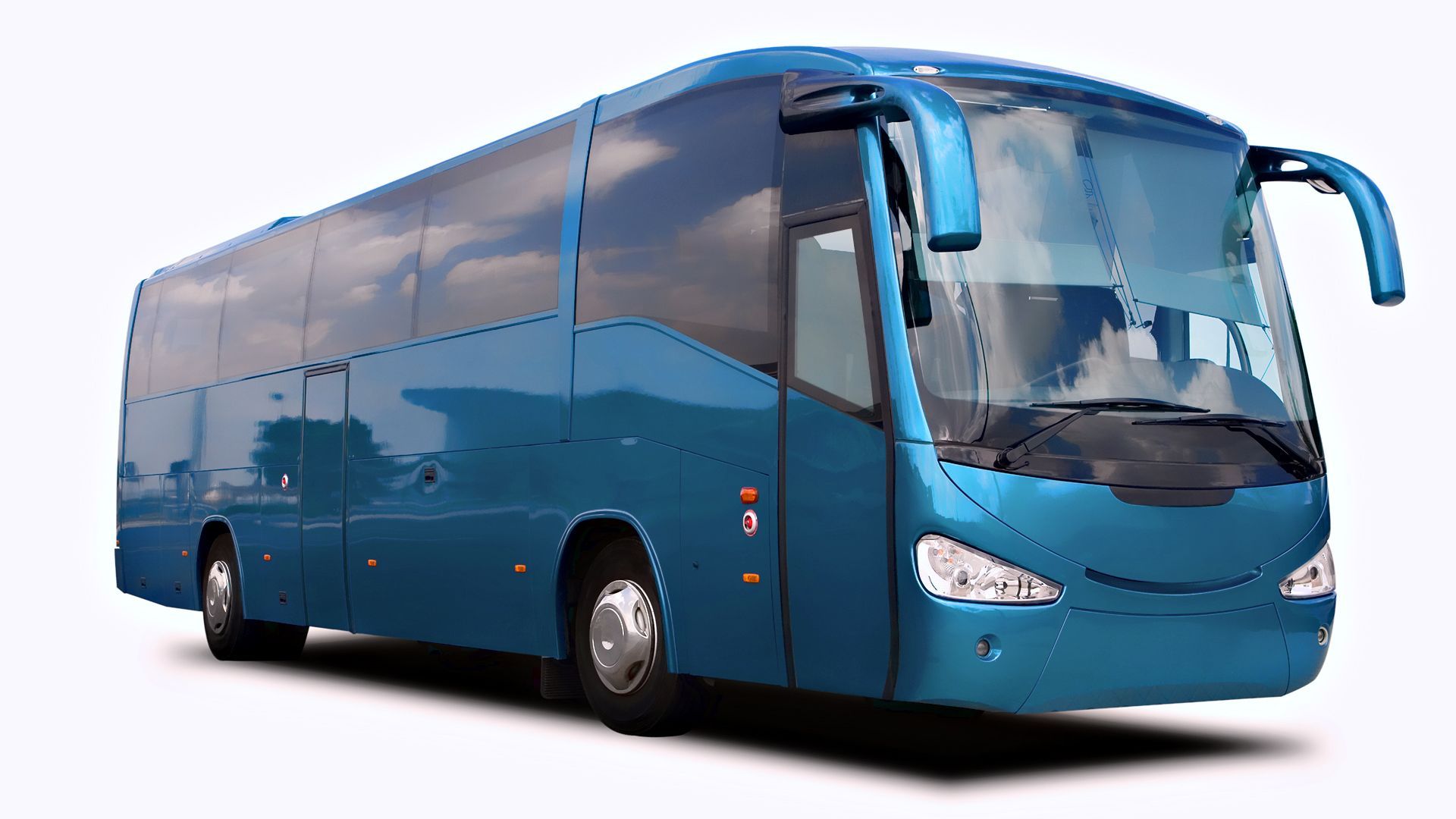 ABC Executive Express
This class of service offers a fully air-conditioned, almost non-stop bus service, toilet facility, very comfortable and reclinable seats, on-board lunch and other perks.
Shuttle Services
ABC Transport Plc Shuttle Service is available in the following routes: Aba, Awka, Calabar, Enugu, Onitsha, Owerri, Port Harcourt, Umuahia, Uyo And Warri.So travel in air-conditioned buses that have speed control and tracking mechanism, cosy interiors and fitted with stereo entertainment.
City Transit Inn
City Transit Inn is located in the heart of Utako District, just behind the ABC Transport Abuja terminal 36, Ekukinam Street, Utako, Abuja. It is 32km from the Nnamdi Azikiwe International Airport and 7km from Federal ministries, parastatals and other business centres.
Accommodation
facilities
City Transit Inn has 114 luxurious and tastefully furnished rooms with the following facilities:
Multi Satellite TV Channels.
Fully functional air conditioning.
Telephone Services.
In-house movies
Water heater
Mini Conference room with 50 persons seating capacity
Support Services
With two À la carte Restaurants, a Bar and an Executive VIP Lounge, 24 Hours Room Service and Laundry Services, you are sure to have a taste of luxury. We also have Indoor Cocktail, Banquet Hall of 50 seating capacity. There are two stand-by generators to complement power supply, all in a serene atmosphere for leisure and business.
Room Rate
N6,400 only (inclusive of complimentary breakfast ) All valuable items are to be declared before check-in. CHECK-OUT TIME IS 12: NOON: Full rate charge will be charged on the room rate after check out time
ABC Coach West Africa
West African countries are now closer than you can ever imagine. This is because ABC Transport has made it so with our new state-of-the-art fleets. ABC Coach West Africa features, in all its entirety, the most modern coach service available in West Africa sub-region. This dignified service is very suitable for business, travel and tourism.
Guidelines
Routes Time
Lagos - Accra (from Amuwo-Odofin Terminal)
Lagos - Cotonou
Lagos - Lome
Ajah (Lagos) - 5:00 am
6:30am, 7:00am, 7:30am and 8:00am Daily
Accra - Lagos (from Avenor, Accra Terminal) 7:00am Daily
Basic Requirements
(1) Current International or ECOWAS Passport.
(2) Current Vaccination Card against Yellow Feve
Tour Guides
Express Service
"An Airplane on land" Apart from immigration formalities, this is a non-stop service that ensures you arrive at your destination on time, clean, cool, refreshed; you just ask for more.
Air-Condition
World-class Factory fitted air-conditioner is available on all Coach West Africa coaches. This is complimented with tinted side windows and thick blinds.
Cold Bar Service
Travelling has become more pleasurable as refreshment that is truly the best in the industry is served at all times during your journey.
Entertainment
Our On-Board TV episode and Magazine, which of course are the best in the road transport industry that are informative, entertaining and educative, are provided during travels. This is in addition to certain national dailies provided free of charge
Luxury Interior
The Coach West Africa features ultimate interior furnishing with executive soft seats and extra-long legroom.
Toilet Facility
Our Coaches come with toilet facilities. This is to ensure Passengers' convenience during their journeys
Cargo Express (Consolidated Cargo Delivery)
This service allows for items of various sizes, shapes and weight to be delivered across the nation with the required express handling. Items are consolidated and trucked on the basis of destinations. Key destinations like Lagos, Port Harcourt, Abuja, Lokoja, Kaduna, Calabar,Owerri, Aba and Onitsha are serviced daily. Charter Services: Our fleet of trucks in sizes 3.5tons, 10tons and 22tons are available for hire. Maintained by best hands in the industry, coupled with customer service oriented support. We offer line support for Courier /Logistics Companies on next day priority basis. This service enjoys prompt dispatch for lightweight parcels and documents on a 24hours delivery time line.
Cargo Details
Home Delivery
We offer door to door delivery on volumes, either by consolidated Cargo or direct charter. This service offers the advantage of our customers knowing the `move and arrival date' before the service.
Direct Cargo Delivery to the West Coast
We operate express delivery to key destinations (including Cotonou, Lome and Accra) in the West Coast either on truck charter or consolidated cargo. Our expertise in border formalities and Customs handling is unequalled.
Contact For Cargo
CARGO HEAD QUARTERS
08063261919, 07038352795, 07034030158.

SHIPMENT TRACKING
www.abccargoxpress.com
EAST & SOUTH OF NIGERIA
Port-Harcourt-081-40066939
Aba - 081-42552422
Mbaise - 080-63786378
Calabar - 081-4006691
Owerri - 081-42552431
Umuahia - 081-42552423
Uyo - 081-42552429
Enugu - 081-42552428
Onistha - 081-42552426
9th Mile - 081-42552424
Awka - 081-45003728
Warri - 081-42552433
Cargo Center Fadeyi - 081-42552445
Terminal to Terminal CARGO TARIFF
| | | |
| --- | --- | --- |
| CATEGORY (A) N115/Kg | CATEGORY (B) N100/Kg | CATEGORY (C) N90/Kg |
| KADUNA | ABUJA | IBADAN |
| UYO | PORT HARCOURT | LOKOJA |
| JOS | OWERRI | BENIN |
| CALABAR | ABA | WARRI |
| AKWANGA | ENUGU | |
| | AWKA | |
| | ONITSHA | |
| | GWAGWALADA | |
| | MBAISE | |
| | UMUAHIA | |
Envelopes/Parcels
Documents = N1, 000.00
Parcels = N1, 200.00
Minimum charge for all parcels = N1, 200.00
11kg and below

Special Shipment = N3, 500.00
Special Shipments are small packages containing the following:
(Laptops, Cameras, Phones, Watches, International passport with visa etc)

Other Shipment Containing = Original Certificate, Crossed Cheques, Draft, Money order, Driver's License, ID Card, International passport without visa =N2,000.00

CONCESSION
50kg bag of Rice = N800.00
Other Food Stuff = 70kg

Accompanied Cargo Rates

Standard Rate = N40.00/Kg
Concession - Bag of Rice = N500.00P/Bag
Other food stuff = N30.00/Kg
(All rates excludes 5% VAT, Packaging, Govt. Duties & Levies)

West Coast Tariff
Cotonou (Benin Rep.) = N400.00/kg
Lome (Togo) = N500.00/kg
Accra (Ghana) = N600.00/kg

Insurance
Shipment Specific Insurance is 0.5% of Declared Value

Luggage Allowance
20Kg per adult traveler/ticket
10Kg per child traveler/ticket

PROHIBITION LIST
Foreign Textile, Jewelries, Cheques in bearer form, Narcotics Human Remains, Live Animals, live Ammunition and Currency.
CARGO EXPRESS TERMS AND CONDITIONS FOR CARRIAGE DEFINITION OF TERMS
"We", "us", "our" and ABC means ABC Transport; ABC Cargo Express; ABC Plc.; ABC Transport (Ghana) Ltd, subsidiaries and affiliates of ABC and ABC's employees, representatives and servants;

"You" and "Your" means the sender, consignor, or consignee, receiver and owner of the contents of the shipment or any other person having a legal interest in those contents;

"Carriage" means and includes the whole of the operations and services undertaken by us in connection with the shipment;

"Shipment" and "consignment" means any goods or documents of whatever nature (whether in bulk or in one or more packages which we have accepted for carriage from one destination to another whether under our waybill or not.

"Owner's Risk" means that the goods are held upon terms that we shall not be liable for any loss of whatsoever nature and howsoever caused including negligence in relation to the goods or as a consequence of the goods being in our possession. You will indemnify us against all claims that may be made against us arising from the carriage, retention or storage of such goods.

"Waybill" shall mean a single ABC waybill/consignment note or the entries recorded against the same date, address and service level on a collection record. All items/packages covered under a Waybill shall be considered a single shipment.
SCOPE OF CONTRACT
You acknowledge that you have read our terms and conditions of carriage, posted at our various terminals which is also contained on our website – www.abctransport.com and have accepted them. By concluding any type of contract with us and giving us your consignment, you accept our terms and conditions set out in this waybill and on our website – www.abctransport.com, on behalf of yourself and/or anyone else who has an interest in the shipment irrespective of whether you have signed the front of our waybill or not. No agent, servant or representative of ABC has the authority to modify, alter or waive any provision of this contract. When you give us the consignment with oral or written instructions which conflict with our terms and conditions, we shall not be bound by such instructions.

You acknowledge and accept that shipments will be consolidated with those of other shippers for transport and that we may not monitor the inbound and outbound movement of individual shipments at all handling centres and to hold us harmless against any loss/damage that may result from such consolidation.

ABC is not a common carrier and reserves the right in its absolute discretion to refuse carriage to any package/cargo tendered to it for transportation.
DOCUMENTATION OF CONSIGNMENT
You agree that you shall declare the actual contents of your consignment and be bound by the description as written on our waybill. The names, addresses and telephone numbers of the consignor and consignee shall be provided by you and you agree that we shall not be liable for any loss or delay in delivery occasioned by your failure to provide these details. You undertake that it is your responsibility to declare the value of your shipment, and agree that we are not bound to request such information from you. That where you fail to make such declaration to us and which must be written on the waybill, you shall hold us harmless and free from any liability arising from any loss or damage to your shipment howsoever caused, and that the said shipment is shipped at owner's risk.
PACKAGING OF CONSIGNMENTS
You shall be solely responsible for the packaging of your consignment in such a way that it can withstand normal handling. Consignments of fragile nature must be packed in crates with foam, foam pellets and other such protective casing with a "fragile" tag attached thereto. Any loss or damage to your consignment arising out of your failure to pack it in the aforesaid manner is strictly at your cost.
PROHIBITED/DANGEROUS GOODS
ABC does not carry illegal or prohibited goods, which are goods prohibited by law, rule or regulation of any country in which the shipment travels. We do not carry animals, currency, bearer forms, negotiable instruments, precious metals and stones, firearms/parts thereof and ammunitions, human remains, pornography and illegal narcotics and drugs. You agree that your consignment is acceptable for carriage and undertake to indemnify ABC for any customs duties, taxes, penalties and other expenses or charges which we incur as a result of the actions of customs or other governmental authorities for your failure to provide proper documentations and/or obtain the required license or permit. You acknowledge that in the event that you make a fraudulent or untrue statement about the shipment or any of its contents you risk a civil claim and/or criminal prosecution the penalties for which include forfeiture and sale of your shipment. You agree to indemnify us and hold us harmless from any claims that may be brought against us arising from the carriage of your consignment and any costs that we may incur regarding this.

Perishable and temperature sensitive goods, which include but not limited to fruits, vegetables, flowers, meat, poultry, all types of bakery and other related goods may be accepted for shipment, provided it is entirely at owner's risk
INSPECTION
ABC reserves the right, but is not obliged, to open and inspect any shipment tendered to it for transportation at any time, without prior notice to you.
CHARGES AND PAYMENTS
ABC's shipment charges are calculated according to the higher or actual or volumetric weight and any shipment may be re-measured and re-weighed by ABC to confirm this calculation. Our carriage charges are calculated in accordance with the rates applicable as set out in our current rate card. You must insist that official receipts are issued for each payment made. You agree to pay or reimburse us for all shipment charges, storage charges (demurrage), duties and taxes owed for services provided by ABC or incurred by ABC on your behalf and all claims, damages, fines and expenses incurred if the shipment is deemed unacceptable for transport as described in Section 5. Cancellation of the contract when a waybill has been issued attracts a service charge of 15% of the amount for carriage.
ABC'S LIABILITY
ABC contracts with consignor on the basis that our liability is strictly limited to direct loss only and to the limits in this Section 8. If we carry your shipment by road within to or from a country that is a party to the Convention on the Contract for the International Carriage of Goods by Road 1956 (CMR), our liability for loss or damage to your shipment shall be governed by the CMR. If we have a liability to you for whatever reason including without limitation breach of contract, negligence, willful act or default, and such liability is not governed by the aforementioned Convention, ABC's liability to you is at all times limited to the actual amount of any loss or damage to the consignment and for the purpose of this contract we mean the actual value of the shipment .The actual cost of the shipment shall be the cost of repairing or replacing the consignment whichever is lower, within every case an upper limit that does not exceed N150 per kilo with a maximum of N10,000 per shipment.
EXCLUSIONS
a) ABC SHALL NOT BE LIABLE in any event for any consequential or special damages or other direct and indirect loses however arising whether or not limited to loss of income, profits, interest, utility or loss of market.
b) We shall not be liable for any loss or damage including but not limited to lost profit, loss of income, loss of interest, loss of future business, loss of market, loss of reputation, loss of commercial personal value, incidental, special or consequential damages or loss howsoever arising including but not limited to the loss, damage, delay, misdelivery or non-delivery of your shipment whether the risk of such loss or damage was brought to our attention before or after acceptance of the shipment since special risks can be insured by the consignor.
c) We shall make every reasonable effort to deliver the shipment according to our regular delivery schedules, but these are not guaranteed and do not form part of the contract. ABC is not liable for any loss or damage caused by delays.
d) We are not liable if your shipment or any part of it is lost, damaged, delayed or misdelivered or not delivered or if we do not fulfil any obligations towards you as a result of:
i. Circumstances beyond our control such as (but not limited to): Acts of God including earthquakes, storms, floods, fire, disease, cyclones, fog, snow or frost;
Force majeure including but not limited to war, accidents, acts of public enemies, strikes, embargoes, riots, local disputes or civil commotion.
National or local disruptions in road transportation networks and mechanical problems to modes of transport or machinery or bad roads.
Latent defects or inherent vice in the contents of the shipment; Criminal acts of third parties such as theft and arson.
ii. Your acts or omissions or those of third parties such as:
A breach by you (or any other party claiming interest in the shipment) or your obligations under these terms and conditions and in particular the warranties set out herein.•
An act or omission of any authority or agent of government.
iii. The contents of the shipment consisting of any article that is a prohibited item even though we may have accepted the consignment in error.
CLAIMS PROCEDURE
Claims are limited to one claim per shipment settlement of which will be full and final settlement for all loss or damage in connection therewith. You undertake to us that you shall not permit any other person who has interest in the shipment to bring a claim or action against us arising from the carriage even though we may have been negligent or in default and if a claim or action is made, you will indemnify us against the consequences of the claim and the costs and expenses we incur in defending it. All claims must be submitted in writing to ABC within thirty (30) days from the date we accepted the consignment at the terminal of dispatch, failing which we shall have no liability whatsoever. We are not obliged to act on any claim until our carriage charges have been paid nor are you entitled to deduct the amount of your claim from our carriage charges. The shipment will be deemed to have been delivered in good condition, once you accept the shipment and sign off on the appropriate portion of the waybill, unless the receiver has noted any damage on the delivery record when he/she accepted the shipment.
CONSIGNOR'S WARRANTIES AND INDEMNITY
You shall indemnify and hold ABC harmless for any loss or damage arising out of your failure to comply with any applicable laws or regulations and for your breach of the following warranties and representations: · All information provided by the consignor or its representative is complete and accurate; · The shipment is properly packed, marked and addressed to ensure safe transportations with ordinary care in handling; · Shipment of a fragile nature are properly packed and rated with foam, pellets or other insulating material and clearly marked as fragile with the label attached visibly thereto;
ABC Haulage
ABC Transport contracts haulage services with notable manufacturing companies by conveying customers' goods to their depots and key clientele across the federation. Our haulage customers include top manufacturing companies in Nigeria: Beta Glass Factory, Reckitt Benkizer, UNICEM Plc, Nestle Plc, LARFARGE WAPCO Nigeria, among others. ABC haulage office is located at ABC Transport Terminal: Plot 79, Oba Kayode Akinyemi Way, By Festac Bypass, Amuwo-Odofin, Lagos State.
For Enquiries:
Location
Department
Phone number
E-Mail
Head office
Haulage Head
08036755160
abchauls@abctransport.com
Calabar
Business Unit Head
Operations Manager
081-63167747
081-42552448
Ewekoro
Business Unit Head
070-66404736
ABC HAULAGE LOCATIONS
WAPCO LAFAGE Factory
Ewekoro Ogun State
070-66404736
UNICEM Cement Factory Nig. Ltd
Mfamosing, Akakpa, LGA
Cross River State.
081-42552448
Sprinter Services
This service is specially designed for light travellers with little or no luggage. It carries 14 passengers only, fully air-conditioned and offers ample leg room. It is available from all ABC Transport terminals.